Inventory History logging is an addon to Scrip Manager. To add and enable the addon navigate to My Account -> Addons. Once the Inventory History addon is enabled, Scrip Manager will take a snapshot of your inventory every night (approximately 3am Eastern).
To view certificates inventory history, you must visit the reports section.
1. Navigate to Reports->Reports.

2. The Reports page will be displayed. The Inventory Reports section allows you to view the Inventory History. Click the Inventory History link.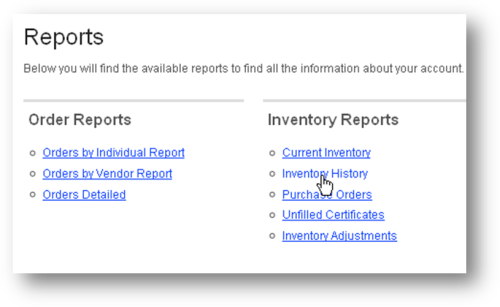 3. The search form for the Inventory History report will be displayed. Select the date logged from which to view the inventory history.
4. If desired, you may filter the results of the inventory logged by selecting the vendor from the Vendor drop down list and/or the type of certificate from the Certificate Type drop down list.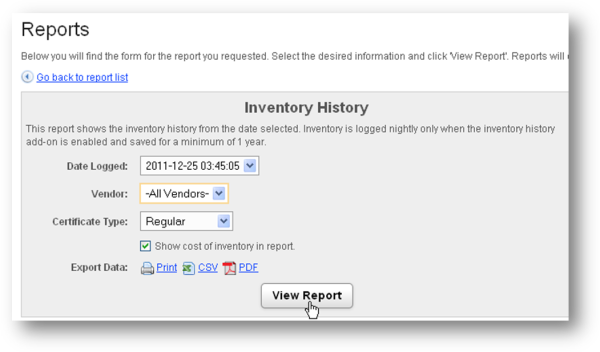 5. If you wish to see the cost in the inventory, click the check box, "Show cost of inventory in report."
6. Finally click the View Report button to view the inventory history.

Exporting Data: You can also export the report to PDF and CSV formats by selecing your search critera as listed above and clicking the respective links.