A new Scrip Manager is on the way! Over the last year we have been hard at work updating the entire software to provide an even better experience and allow you to connect with your families more easily. Scrip Manager was already an excellent software to tailor your scrip management to your program's needs. With an updated mobile friendly design, built from the ground up on a new framework, the new Scrip Manager becomes a more powerful software for your organization.
I am happy to share a sneak peek with you and ask for your comments as we put the finishing touches on our brand-new software. To make your future transition as easy as possible, we kept the navigation you have been familiar with. We also kept most features in the same location as they are now to make you comfortable finding everything on day one.


Updated Design & Mobile Friendly
The new design keeps things familiar, is now mobile friendly and provides a smoother experience!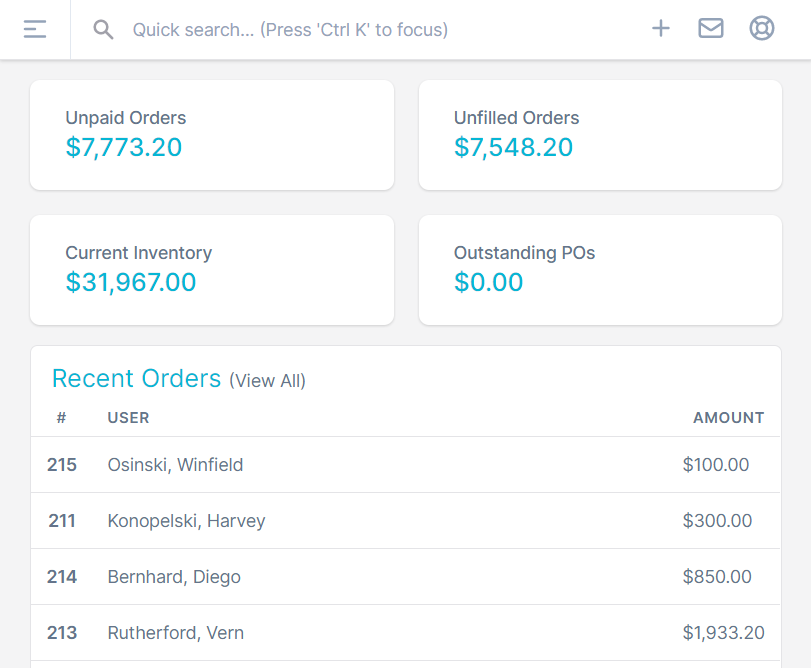 Updated Order Forms
All order forms have been updated to provide more details, ensure order entry is quick and allow you more control.
New Reports
The report sections displays more data, has better filters and allows you to choose what is displayed. The search filter can limit your results even further.
New Always Available Search!
At anytime you can press CTRL+F to focus the header search bar. Search will look for users, gift cards, orders, purchase orders and more! You can use you keyboard to select the desired choice. You can even open the result in a new window.

New notification and email mailing list options.
The message section was redesigned to allow you to provide better support for your families. Messages are no longer directed at specific admins. Any admin may now answer your user's questions. Additionally, messages now have an open and closed status. Communicate with your families! An email mailing list feature will also be available to send email updates directly to all your active users.
Interested In Testing?
We will start limited testing in the coming weeks. If you are interested in helping us test the new Scrip Manager (with test data) or there is something you would like to see in the new software, please open a support ticket.